Career
PKS Group is strong, stable and dynamically developing
Due to the number of companies belonging to PKS Group, we offer a wide range of job opportunities that focus not only on building and manufacturing professions, but also on gastronomy jobs.
Thanks to the growing turnover curve, we are interested in continuously replenishing the human resources of our companies. We are almost uninterruptedly announcing a large number of selection procedures that can be applied for after specific requirements are met. An overview of current vacancies can be found here.
The companies under PKS Group are very stable, and we are able to offer both current and future employees job security and fair remuneration and a number of benefits.
Our Group regularly finishes on medal positions in the Employer of the Vysočina Region award in the up to 5,000 employees category. This is an appropriate proof of both the honest work of our employees and our responsible team management.
We are open to graduates
Our employees are able to share their experience and thanks to this, we can welcome many graduates for a variety of jobs. The enthusiasm and potential of new employees are important, and we appreciate them.
We can use human potential
Due to the size of the group of companies, we are able to respond not only to the applications with CVs to our selection procedures, but we also get a range of employees without an open selection procedure. If an applicant has the necessary experience or strong development potential and contacts us, we can often find the intersection between them and the needs of PKS Group. Do not hesitate to contact us.



Contact our HR department
If you are interested in a job, internship or professional experience in administrative jobs or in labourer jobs, please contact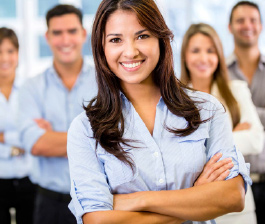 If you are interested in working in PKS Group and your post is not currently available, please send us your cover letter and CV. We will be glad to review your request.